A JOB DONE ONCE
IS A JOB DONE RIGHT
At Iron Core Welding, our certified welders work to an incredibly high standard. We strictly adhere to industry regulations and certifications, plus follow the most exacting standards so you can rest easy about the quality of your project, system or build.
We specialize in pressure, hot tap and structural welding in a wide range of industrial and commercial applications – from fabrication in our shop, to execution of site-specific welding jobs in the field. Wherever we operate, Iron Core Welding is known for our superior execution, attention to detail and getting the job done right the first time.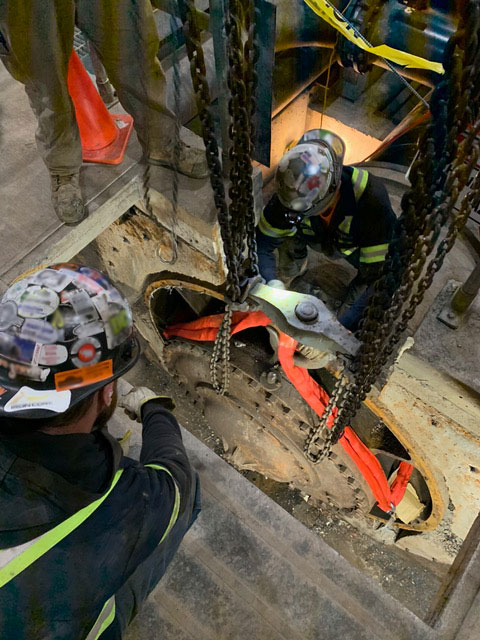 Our 6,000 square foot shop is located in Lethbridge, Alberta and is fully equipped for fabrication. Our portable welding service includes 6 fully equipped, state-of-the-art rigs.
Since we opened our doors in 2012, our focus on getting it right every single time has become our signature style – and it's your guarantee for a project completed to the highest possible standard. Looking for a mechanical contractor or portable welder in Western Canada? We're ready to get to work on your next project.
COMMITTED TO SAFETY
Health and safety are things we never compromise on, as demonstrated by our industry leading credentials. All Iron Core staff are covered through the Workers' Compensation Board (WCB) and our company holds generous liability insurance, including hot-tapping. We take our Health and Safety Management System beyond basics with a COR from the Alberta Construction Safety Association, and ensure that health and safety are integrated into every level of our organization.
Iron Core Welding operates to the highest industry standards and has been certified with these organizations. We'd be happy to share Iron Core's complete listing of current ABSA and CWB permits – just get in touch.