PART OF THE TEAM
Structural welding covers a wide range of welding requirements from catwalks, railings, platforms up to large-scale structures like beams and trusses. We work to your plans and specifications and thrive as part of a team of designers, engineers and contractors.
Iron Core is a CWB Division 2 company, and we are certified to CSA Standard W47.1. Ask us about the projects we've completed for clients in various industries including agriculture, education and health care, construction, oil and gas, and more. We can also help design and install smaller projects for specific needs inside pre-existing buildings, such a mezzanine floors and access platforms.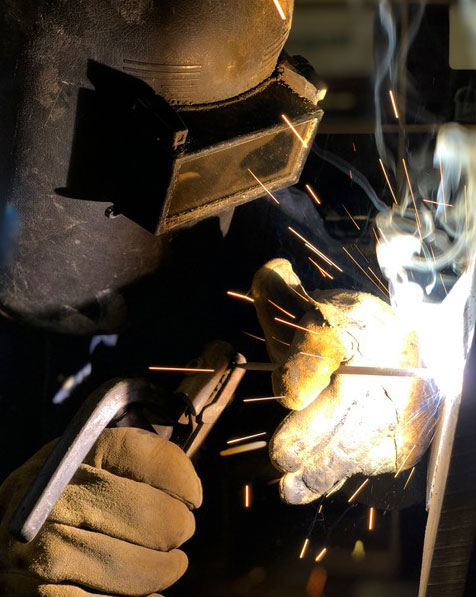 Iron Core Welding operates to the highest industry standards and has been certified with these organizations. We'd be happy to share Iron Core's complete listing of current ABSA and CWB permits – just get in touch.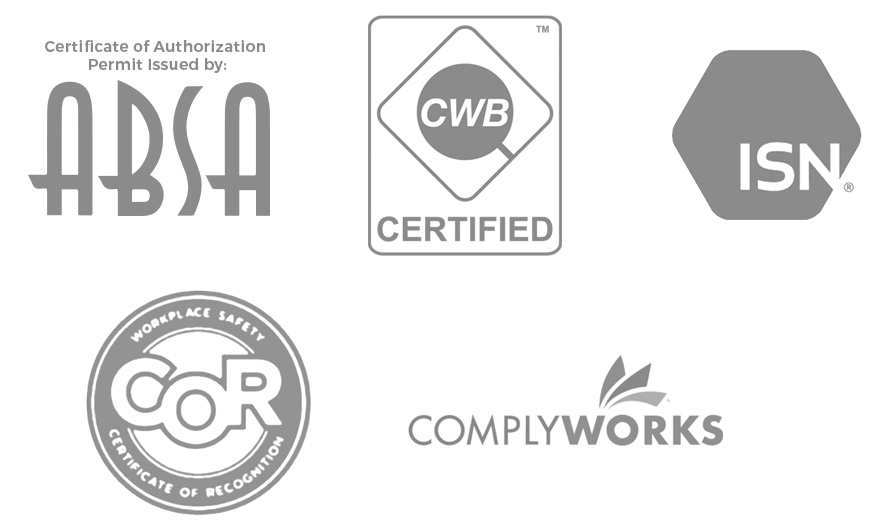 Are you searching for structural welding or structural welders near me?  For all your structural welding services in Lethbridge there is only one name to remember:  Iron Core Welding.  We have some of the best, most well trained welders in all of Lethbridge. 
Wherever we operate, Iron Core Welding is known for our attention to detail and superior execution. We are also well known for getting the job done right the first time.  If you are looking for structural welding, please browse our website.  And when you are ready to hire structural welders near me, please visit our contact page or give us a call at 403-942-2494.